Come ogni Venerdì, il team cinese MIUI ha rilasciato un nuovo aggiornamento per la versione Developer dell'omonima ROM. L'update, release 1.9.2, è ricco di interessanti novità e risolve numerosi bug.
Tra le novità più importanti, segnaliamo l'introduzione di una nuova animazione ogni qual volta decidiamo di "scattare" uno screenshot, supporto alla tecnologia HTML5 per il browser integrato (Miren Browser) con possibilità di riprodurre Youtube e YOKU e supporto ufficiale al terminale LG Optimus 2x.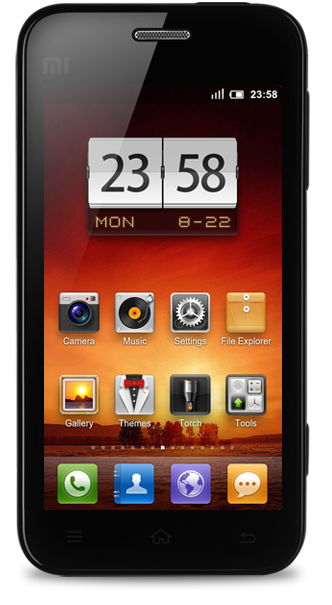 A partire dalla giornata di oggi infatti, il team cinese renderà disponibile una ROM per il terminale sopracitato, con cadenza settimanale. Di seguito il changelog completo di questa nuova versione; non resta che correre ad aggiornare!
This weeks update is focused on improvements:
1. Added screenshot animation effects to make the experience of taking screenshots more enjoyable.
2. HTML 5 support for browser to enable watching video on Yoku and YouTube
3. Fix flash element floating over toolbar / tab issue. Web based flash will not display as a floating block.
System:
Added animation effects for screenshots being taken
Optimisation of Account and sync, can now register phone to MIUI account, associate email and view further account details.
Turn on / off MiTalk syncronisation (See Contacts > Account Settings)
Pressing home button to enter task manager, input popup automatically popup problem fixed.
Fix the slider control shows up incomplete
Phone:
Added call forwarding phone call records
Optimisation of first time user guide and operation of dialer, also fix problems with hang up reminders
Fix problems with hands-free calling and call on hold, resuming causing call failure problems
Fix user settings from SIM card for foreign service providers.
Removal of call recording button for models which do not support e.g. I9000 and T959
Contacts:
Fix in some cases the position of the scrolling alphabet displays in the wrong location
Messaging:
Added new SMS user guide for new users (visual notes)
Copy text from new message pop-up window to clipboard support
Fix problem where attachements menu could not be hidden
Fixed content extraction error of the new coming message when long pressing a message
Lockscreen, Status bar and notifications:
Optimisation of how to unlock the lockscreen slide down to unlock message prompt
Themes:
Optimisation of the layout of theme style detail interface
Optimisation of display order of theme components such as ring tone and other resources
Fix applications default theme, all system icons are displayed incorrectly (May need to restart launcher or reboot system)
Fix problem where you are unable to restore the default ring tone.
Music:
Optimisation of playlist song selection
Fix deleting songs via File Manager will stop playing the current song issue
Browser:
Optimisation support for HTML5 video playback e.g. Yoku / YouTube (You will need to use the iPad user-agent to accomplish this)
Optimisation of opening links and content in the background to enhance browsing experience
Optimisartion of SD card cache RAM updated to 12MB to enhance speed of page opening
Fix flash element floating over toolbar / tab issue. Web based flash will not display as a floating block.
Fix forum mode in some cases causes FC error
E-mail:
Optimisation of the list and detail interface
Fix in some cases excessive power consumption issue
Sound Recorder:
Improved display of recording time and duration left remaining for recording capacity
Fix for SD card recordings missing due to insufficient space problems
System updater:
Fix problems with download full package notification showing incorrectly in progress bar
Fix problem when pressing cancel download does not remove notice from notification menu
Download manager:
Optimisation of delete download record prompt
Fix problem where temporary files could not be deleted
Fix issue where deleting multiple files caused FC error