Anche per questa settimana il team MIUI ha rilasciato una nuova Rom giunta alla versione 1.9.23. L'update introduce un nuovo kernel per i device I9000, T959, I897, Desire, N1, NS, e possibilità di salvare un IP personale per ogni rete Wi-Fi.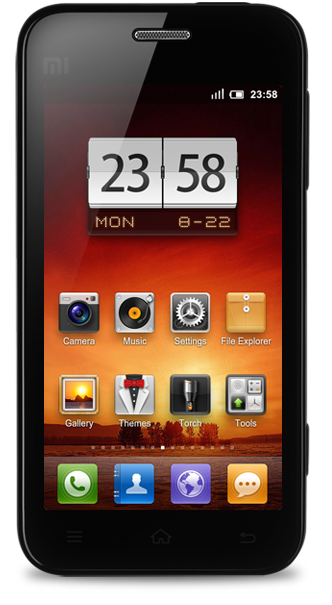 In allegato il corposo changelog:
System:
I9000, T959, I897, Desire, N1, NS replaced with new kernel
Optimisation of new HD2 kernel patch (Updated GPRS configuration files, CPU over-clocking and stability, SD card reading speed optimised and fix for cannot connect to ad-hoc network
OTA cache optimisation to automatically reduce OTA failures
Fix non-Chinese HD2 default timezone problem
Fixed problem where HD2 was unable to play Gameloft games (model identification changed to HTC)
Defy application firewall fixes
E-mail will not fix scheduled sleep pattern problem resolved
Samsung series models, fix data connection problems, unable to enable data successfully
Fix PowerAMP player progress bar does not display
Phone:
Disable optimisation when no SIM card carrier is set
Optimisation of incoming call answering options when there are multi hands-free devices, optimised switching speed of Bluetooth
Optimisation of in-call menu interface, pop-up device selection for Bluetooth and other connections
Optimisation of dailer interface, pressing menu item to select which call records to delete
Optimisation of dialer interface to "Click to call" when viewing a contact
Optimisation to enhance sorting speed of T9
Fixed some issues matching search results for T9
Fixed No attribution shown while clicking phone number from the SMS/Mi-Talk to enter Dialer
Fix to ensure that local call hang up without vibration
Fixed Trackball can't be operated during a call coming
Fix problems with speaker phone button not always switching off properly when pressed
Contacts:
Added new menu entry to access SIM card contacts
Optimisation of SIM card contact operations, support for editing, calling, messaging and deleting.
Optimise the SIM card contact interface to directly add new contacts
Messaging:
Fix issue inserting slideshow images causes FC
Fix switching flight mode leads to problems sending Mms
Fix guest enter messaging via contact mode, resulted in FC
Lockscreen, Status bar and notifications:
New lockscreen support to display alarm information
Optimisation of status bar icon to distinguish been headset or handsfree mic
Fix problems waking screen via power button problem
After restoring a lockscreen and opening Torch, Torch often flickers randomly
Fix lockscreen long-press home button for torch led allowed torch to flash repeatedly
Themes:
Fix problem importing file names containing special characters led to FC
Camera:
Fix HD2 camera video power drain issue
Music:
Optimisation of no SD card dialog
Optimisation of ID3 editing artist or album name, allows to be empty
Fix problem with DHD music freezing
Fix opening screen does not take effect immediately
Backup:
Optimisation of native backup support for SMS
File Explorer supported for backup
Settings:
Added support for different IP address settings on Wi-Fi network connections
VPN connections, remember new password support
Optimisation of system time allowing for syncronisation at "Boot time"
Fix System > Battery settings "Low battery alert values" unable to move sliders
Fix for Nexus S NFC switch could not be enabled
Removal of duplicated "Wake up" button in System Settings.