Anche per questa settimana, l'instancabile team MIUI ha rilasciato un aggiornamento per l'omonima ROM. La nuova versione 1.11.4, apporta diversi miglioramenti ed elimina alcuni bug riscontrati nelle precedenti release.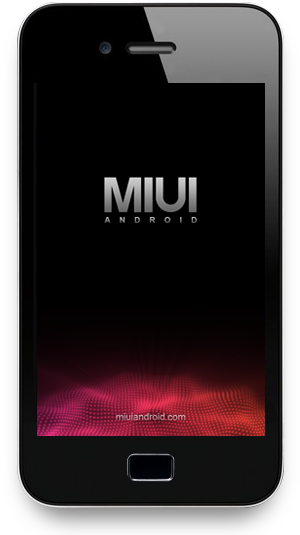 Di seguito il changelog completo:
System:
Optimisation to reduce power consumption when using 3G data (MI-ONE only)
Fix sound problems with HD2 libaudio reducing sonic-boom effect problem
Updated Galaxy S2 kernel for better optimisation / performance
Launcher:
Fix problems with the Sim Toolkit icon overlapping with other items
Themes:
Optimisation for changing the default wallpaper, need to re-apply the default theme, see theme style > default (MI-ONE only)
Optimisation of the application, new font based themes will be prompted to restart phone
Fix problems setting ringtones through the system causing problems with FCs
Camera:
Optimisation algorythm, autofocus camera (with auto-focus open, see the camera settings) (MI-ONE only)
Fix problem in some cases the camera application freezes / hangs
Fix some issues with Camera silence when taking photos
Gallery:
Optimisation of video thumbnail loading speed
Fix in some cases third-party applications choosing to open via gallery for images causes FC
Fix in some cases when clearing gallery thumbnail cache, the cache is not cleared
Fix problem where gif animations are not loaded with the animation
Fix in some cases the video thumbnail cannot be loaded (MI-ONE only)
Music:
Optimisation of WMA, APE encoding formats
Fix problem with file names containing punctuation, audio files unable to be played back
Backup:
Added support to backup local MMS
Settings:
Search optimisation settings, support for partial matched keyword searches
Removal of LED settings for Samsung models because these models do not have the LED function
Browser:
Optimisation of the default navigation pane layout, optimisation of switching screen orientation to give more usable screen space
Optimisation to significantly improve page zoom fluency
Update Manager:
Automatically sign-in ranking optimization, and better support for multi-language display.
Other:
Fix micro-channel audio card issues
Fix problems starting up the barcode scanning app (MI-ONE only)
Come sempre vi consigliamo di lasciare un commento o aprire un topic dedicato nel nostro
forum
.