Anche questa settimana il team cinese MIUI ha rilasciato un aggiornamento per la ROM MIUI, giunta alla versione 1.8.12. Come visto durante la scorsa settimana, anche la release di questo Venerdì porta numerosi miglioramenti e novità. Tra le più interessanti, segnaliamo la possibilità di inviare qualsiasi file via Bluetooth e migliore gestione del led di stato.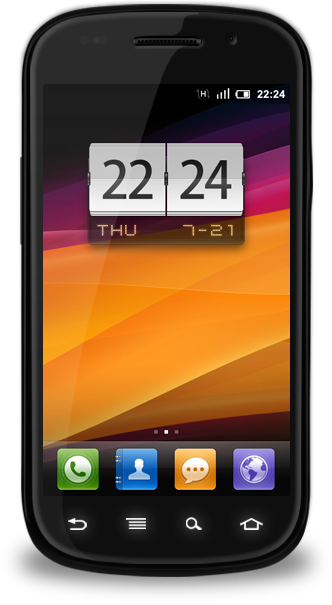 Di seguito il changelog completo con tutte le novità disponibili:
Recommended updates:
Optimisation of text selection methods
Send files via Bluetooth in any format
Support for custom calls, messages notification LED color and further support of adjusting LED settings e.g setting flash interval.
Read on for full update list…
System:
Send files via Bluetooth in any format
Optimise the selection and action of text, numbers, passwords, e-mail, telephone, URL, and other special fields which can be double-clicked or selected by batch or individually.
Fix rounding issue of CPU frequency showing 1000.0MB where it should be e.g. 1.0GHz
Fixed system update problem, package not found after download completed
Phone:
Optimisation of add, delete and edit from call log
Optimisation of unknown caller notification information
Optimisation of hang up method and popup notifications
Fix in some cases SIM card FC problems
Fix after call is disconnected the screen remains blank for several seconds
Fix setting network type does not save settings after restart
Fix 'More settings' are not automatically read immediately
Fix in some cases viewing phone status information causes FC
Fix in some cases devices which have wipe data get FC when opening dialer
Messaging:
Optimisation of bulk message removal and progress
Optimise support to send pictures via File Explorer
Optimise message notification volume
Optimisation of SMS center number and timeout settings
Fix in some cases delivery report repeated pop ups continually
Fixed "no messages" background appears while switching the SMS pages Fixed the recipient state of error while writing messages to strangers
Contacts:
New, re-index data function, when contacts are not displayed, Settings > Fix data index
New  quick operation panel will pop-up on the click of strangers' avatar, support for details viewing
Optimise dial up switching optimisation
Optimised  tips of contact editing interface, no tip will be shown without editing
 Optimized  when you add a new contact, if the input is empty, a prompt box will pop up to ask if you want to input or cancel
Optimisation of progress meter when deleting contact
Fixed  false prompt while editing contacts
Fixed  In some cases after you remove the contact, the call record of this contact in the dial-up list doesn't change correspondingly.
Fix exchange account contacts group contacts causes FC
Fix inserting new named empty contact shows incorrectly in list
Fixed  wrong amount of group contacts when only contacts with phone numbers are displayed.
Lockscreen, status bar and notifications:
Optimised lockscreen memory footprint by an average of 80%
Lockscreen optimised to support audio
Optimised to view programs currently in use through the new lock-screen
Optimised slide down unlock region
Fixed the interface might flash before locking when you light up the screen in some cases
Fixed lockscreen preview cannot display missed calls or messages
Homescreen:
Optimise hiding of desktop shortcuts e.g. contacts if contacts application is hidden
Fix time zone changes do not update the clock widget immediately
Fixed problem in editing mode dragging items was inaccurately positioning
Fix issue where folders sometimes disappear
Fixed the size of some widgets of 4 * 1 change into 4 * 2
Fix icons overlapping in some cases
Browser:
Optimisation of startup and browsing speed
Default navigation page optimisation to directly enter favorites and history
Fix for Google Voice search
Fix pressing back key would not close / exit the application
Fix quick links disappearing after they are edited
Fix problems with download file names being corrupted
Themes:
Optimisation of information when new lockscreen is applied, prompt user about previews
Optimised full page details, background changes to black
Optimised failure of backing out from the details page to the page list
Optimisation of online theme browsing and loading of previews
Fix details page preview, exiting full screen preview does not show preview in center of interface
Fix details page click on both sides of the preview into the full-screen preview mode causes errors
Fixed in some cases the "Currently used" icon displays the wrong ringtone selected
Fixed theme details did not show the number of downloads
Music:
Fix response time selecting music functions on lockscreen
Fix in some cases player exiting abnormally when loading
Access controls:
Optimisation of hidden applications, hidden applications are listed at the top of the page for quicker selection and opening
LEDs:
Added support for custom calls, message notification LED color and breathing / blinking frequency (Settings moved to Settings -> Personal)
File Explorer:
Optimise access to files from other applications e.g. themes and music
Optimise category listing interface when SD card is mounted or unmounted
Fix copy, cut and paste for large number of files causes performance issue and FC
Fix copy, cut and paste files in category browsing interface displays incorrect file counts (out of sync)
Backup:
Optimise backup and restore processing
Check internal storage space before recovery
Optimise local backup and restore performance
Optimise local backup of third-party applications
Optimise recovery speed and avoidance of duplicate data synchronisation
Fix list style issues when applying theme backups
Fix issues with backup of alarm settings, restoring invalid data
Fix after successful backup does not automatically lock screen
Fix cloud backup previous backup time displayed as 1970-1-1
Download manager:
Added support to delete downloaded files history individually or by batch
Fix problems with setting Wi-Fi only download still caused download over 3G / GPRS data connection
Settings:
Optimised "base" option adaptation model will not show when there is no base model (8.8)
Optimised "security info" adaptation model in "About phone" will not show if there is no corresponding model (8.8)