Come ogni Venerdì il team MIUI ha rilasciato una nuova ROM, update 1.9.16, per tutti i terminali compatibili. Per questa settimana, tra le novità più interessanti, troviamo un nuovo kernel per i dispositivi Desire HD, Defy, HD2 e Desire Z, risolti alcuni problemi con GMail e il Market Android e altre interessanti novità che vi andiamo a riassumere nel changelog seguente: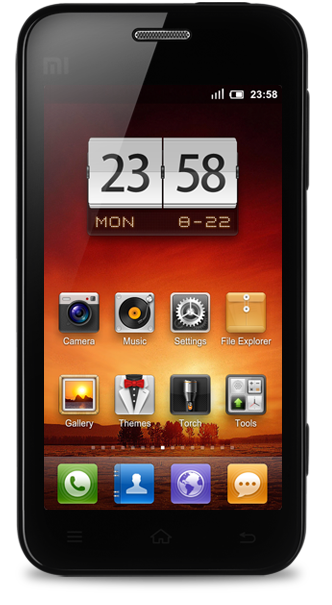 Recommended updates this week:
1. Defy, HD2, DHD and Desire Z replaced with new kernel
2. MI-Button support for Lock / Wake screen shortcut
3. Download Manager support for SD card status free download of Themes, Music, Apps and other documents.
Read on for full list of updates…
System:
New account registration system (Added Nickname / handle support)
HD2 R12 Kernel update
DHD replaced with new Kernel optimisations
DesireZ replaced with new Kernel optimisations
Defy replaced with new Kernel optimisations, optimisation of SD card and Wi-Fi driver
Optimisation of system updates and music when no SD card is present, more unified style
Lock / Wake shortcut added for MI-Button
Optimisation of clearing user data / clear all data (Factory defaults)
Fix issue with Gmail settings, selecting some items leads to FC
Fix rating stars display problem for Market
Phone:
Adding call fails logging to call log
Optimisation of database
Fix lockscreen phone notification interface does not display missed call information
Fix USSD / MMI interface leads to unable to call issues
Fix pick up quieten ringer and flip to silence triggering incorrectly
Fix problem with Bluetooth device unable to answer first call when paired problem
Fix pop-up to answer incoming call problems when selecting headset devices
Fix call volume problems with HD2
Messaging:
Fix can't send text messages to contact number with +86 (Overseas service)
Contacts:
Optimisation of import contacts to MIUI guide
Fix problem where contacts showed incorrect MiTalk account details for contacts
Fix abnormal issue with read-only contacts leading to FC
Themes:
Fix download theme without SD card, insert SD card cannot mount for migration of data problem
Fix replacement system notification sounds, the sound using the system to alert the application is not updated with new notification sound
Fix in some cases the "Current" ringtone label recurring problem
Camera:
Optimisation of camera shake detection time (Less than 5 seconds)
Open camera settings menu optimisation, if the shutter button takes pictures using hardware key the panel will disappear
Use of volume keys to optimise camera sounds has no effect
Fix Auto Focus issue and anti-shake causes camera to not respond leading to system restart
Fix issue switching to front facing camera duplicating "effect" when switching
Backup:
New interface for Cloud backup results and details
Fix removal of local copy of application during off-screen lead-free response questions
Fix inconsistency in Cloud backup progress indicator
Superuser:
Pop up optimisation tips / reminders for Root privileges
File Explorer:
Optimised remote FTP management, fixes for notifications as well.
Compass:
Beginner guide tips added
E-mail:
E-mail interface optimisation, new compose, and search message body interface
Settings:
Optimisation for Headset, Bluetooth headset default volume settings
Download manager:
Fix download large number of files / batch operations (pause / open) causes application to not respond