Il team MIUI rinnova l'appuntamento settimanale con la famosa ROM Android con il rilascio del changelog parziale della nuova versione 1.6.3. In questa nuova release saranno risolti i numerosi problemi di lag presenti nelle varie ROM, grazie ad una migliore gestione della memoria e alla risoluzione di diversi bug presenti soprattutto nei menu di sistema. Il team di sviluppo ha inoltre modificato il Gestore temi, riscrivendolo completamente per quanto riguarda il codice con nuove interessanti features.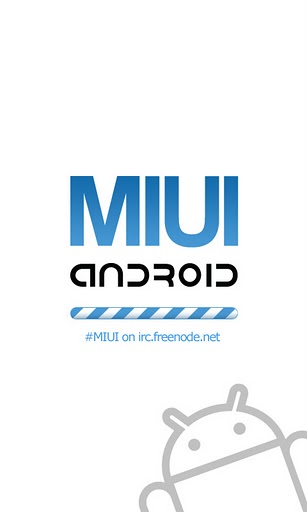 Le novità non finiscono qui; da segnalare la risoluzione del fastidioso bug dell'autofocus, presente su terminali Defy, Galaxy S e Vibrant; sono stati inoltre apportati anche ulteriori miglioramenti all'applicazione che gestisce la fotocamera.
Di seguito il changelog completo (parziale):
Recommended updates:
– Settings menu optimisations
– Improved Theme Manager application (new version code base)
– Vibration alert issues with SMS fixed
System:
– Optimisation of settings sliding fluency to solve lag issues
– Optimisation to reduce memory usage in Settings menu operations
Phone:
– Fix issue with incoming and outgoing calls causes FC
Messaging:
– Add time sent / received details to SMS.
Themes:
– Added theme details page to select new items
– Added theme manager can set the cover page as a list of preview images
– Rebuilt theme application code to improve performance and greatly enhance speed of theme switching
Camera:
– Fixed FC issue when closing camera application is some cases
– Fixed issue with Camera view finder view becoming unreadable
– Fixed I9000, T959 and Defy auto focus issues disabled as not supported by these models
Gallery:
– Added support for mass select / move of SD card items
– Optimisation of loading speed of Photos and folders from SD card
– Fixed issue where Cropped images would not be saved to the gallery
– Fixed issue where saving item as a wallpaper caused cropping and aspect ratio issues
– Fixed issue where sending pictures from SD card displays the wrong file size details
Music:
– Added functions to support editing the album name, artist and other details at the same time updating song ID3 details
– Optimised menu operations performance
– ID3 song information fixed, after modifying details they became corrupted and unreadable
Notes:
– Optimisation of notes icon
Monitor:
– Improvement in optimisation of app workflow
– Fixed some errors regarding reminders of traffic usage
Authorisation management (Superuser):
– Added improved popup notices for authorisation management
Settings:
– Added volume controls show the correct output level based on the selected volume type e.g. Phone or Messaging
– Fixed issue where flip to mute caused some problems after first ring
– Fixed issue where SMS notifications would not allow vibration alerts correctly