Okay, avete caricato la vostra foto del profilo. Fin qui, nulla da eccepire.
Ma se non l'avete fatto, perché non rimpiazzare quella noiosissima foto di default su Facebook?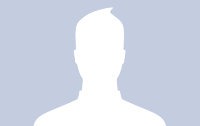 Un tipo di nome David (con un sacco di tempo libero sicuramente), ha creato un sacco di differenti silhouette, da Einstein a Darth Vader, per poterle utilizzare al posto della tanto agognata "profile picture".
Nel pacchetto ne sono incluse tantissime: Alien, Audrey Hepburn, Bender, Betty Boop, Bob Marley, Chef, Cloud Strife, Cyberman, Darth Vader, Abraham Lincoln, Bart Simpson, Batman, Boba Fett, Buddha, Che, Clint Eastwood, Doc Brown, Einstein, Elvis, Fez, Frankenstein, Gandalf, George Washington, Gollum, Homer Simpson, Jabba the Hut, Jolly Roger, Kermit the frog, Legolas, Lisa Simpson, Lyle Beaker, Maggie Simpson, Marge Simpson, Michael Jackson, Mickey Mouse, Mr T, Pedobear, Pippy Longstocking, Ninja, Princes Leia, Sauron, Tom Servo, Yoda, Deadpool, Dilbert, Foghorn, Garfield, Godfather, Harley Quinn, Harry Potter, Hello Kitty, Hitler, Kim Possible, Lara Croft, Mario, Marlyn Monroe, Marvin, Max Payne, Optimus Prime, Pikachuy, Pink Panther, Predator, Samurai, Sherlock Holmes, Shrek, Sonic the Hedgehog, Spiderman, Spock, Spongebob Squarepants, Terminator, Tinkerbell, Toadstool, World Ward 2 soldier, Zackfair e molti altri.
Ci facciamo un pensierino? Eccovi un'anteprima (link per il download in fondo):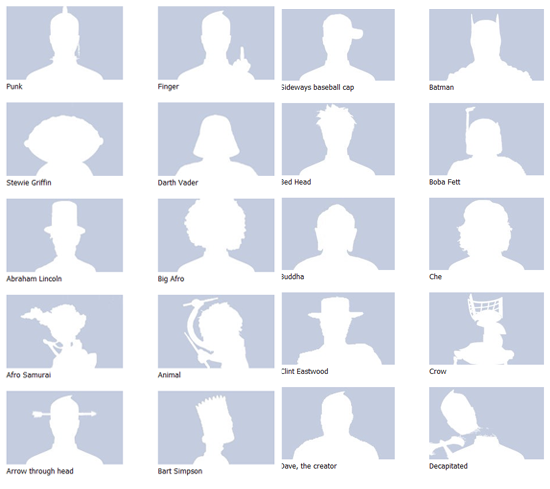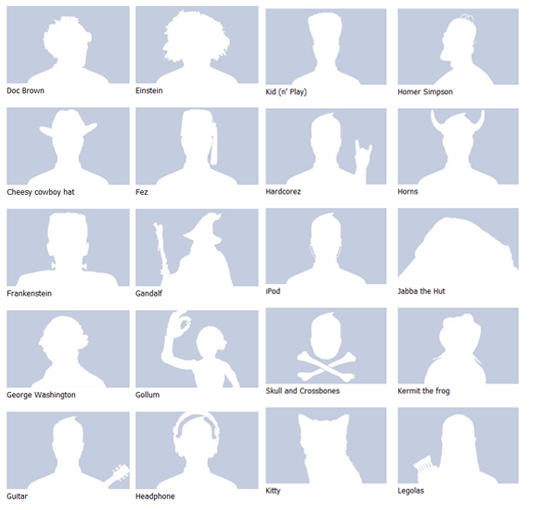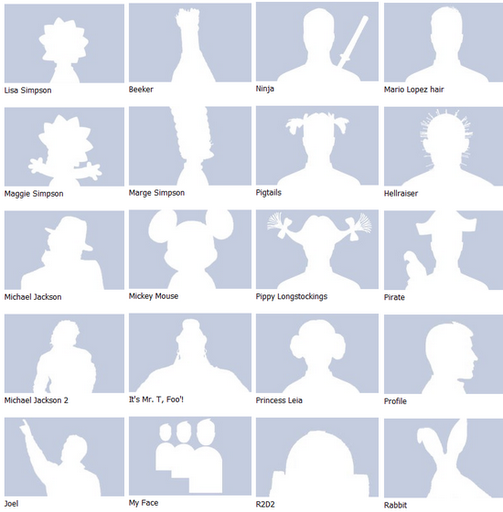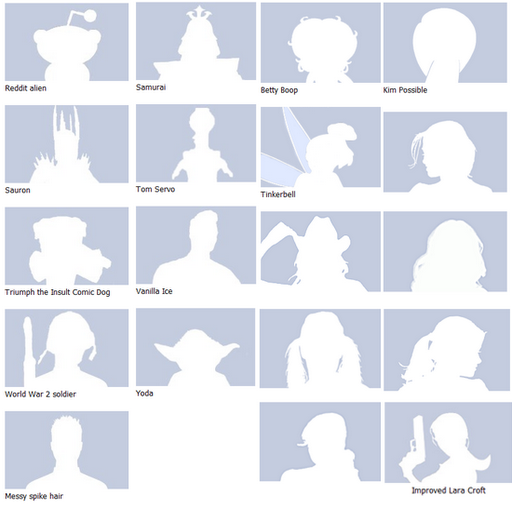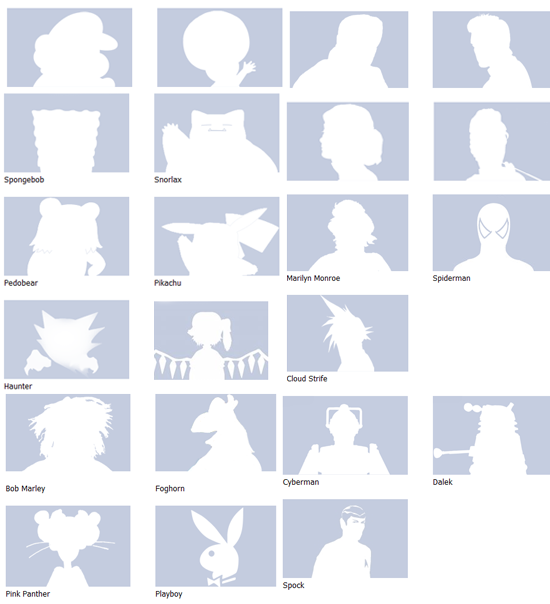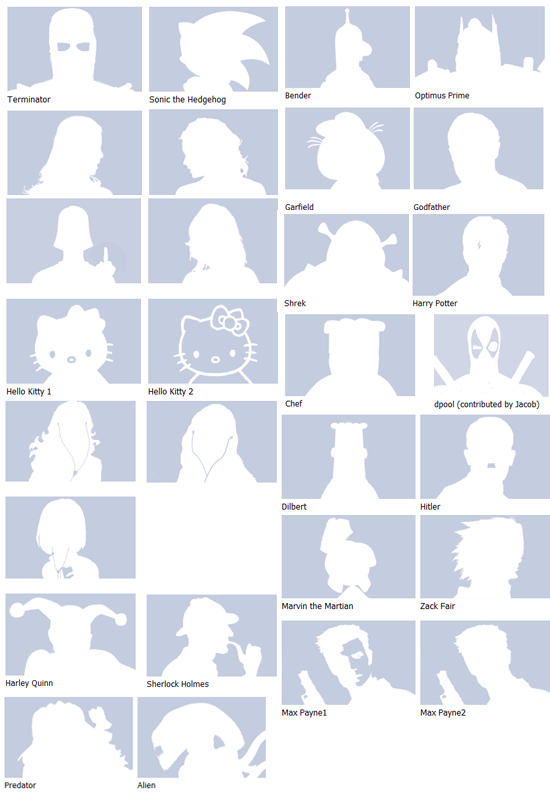 Potete scaricarle tutte da questo indirizzo. Enjoy!